Cyberboy's Hackathon Episode
Pilot
It was our online semester, and Syntax Error had just been announced. Hackathons were a new concept then, and we were told that we could build anything we wanted. The only requirement was to build something "cool".The first thing I did was check out some of the older projects created in the previous iterations of Syntax Error. I WAS IN COMPLETE AWE OF THE PROJECTS I SAW. I thought I'd never be able to build something that amazing in such a short time!
Nevertheless, I sought out to look for a team. It was an online semester, so it wasn't easy to randomly get in touch with people interested in forming a team with me. However, there was this one dude I had met on an online AMA session conducted by SDSLabs. He had some experience in developing applications. After contacting some common friends, I got his number and dialed it. "Vansh bhai, mai Ashutosh bol rha hu. Syntax Error ki team bana li kya?"… Then the call went on for more than an hour discussing potential ideas and teammates, and we finally had our team (he would later go on to become my best friend on campus).
Fast Forward 2 weeks…
We have procrastinated till the eleventh hour and desperately need an idea. I am on a trip in Rishikesh and in complete panic, and we quickly call a Google Meet to finalise an idea. Less than 4 days were left for the hackathon, and we did not even have an idea! Then, there came a ray of light. SDSLabs had released its alum track, where some ideas were suggested by the Alumni of SDSLabs. On going through the ideas, we saw one idea which piqued our interest… "AIR GUITAR". This could be a pretty dope idea to work on. I knew how to play the guitar, so I could program the chord recognition part.
We researched potential solutions and found a few computer vision libraries. Jackpot! We had everything we needed: the idea, the language (python cuz its easy 🙃) to make the project in and the library. But there was one big problem… None of us had a clue how to start :P (There weren't many projects and tutorials then as there are now). Vansh called me up and said, "Aukat ke bahar lag rha hai", to which we both responded, "kya hi ja rha hai". The hackathon started and the next two days involved long hours of coding sessions, sleepless nights and coffee (did I mention unhealthy amounts of caffeine intake during the hackathon is a prerequisite too?)
After almost two days, we had a somewhat functional application. We tried creating a frontend too, but failed miserably and gave up on that 👍. We were ready to submit, and it was about 3 hours to submission (oh btw it's 5 A.M. and we haven't slept a minute). Vansh found a small bug and wanted to fix it before submitting. He also had to write the README file for the project. I was happy and somewhat satisfied with what we had made. Maybe I got too relaxed… Because the next thing I knew, I woke up to 30 missed calls and it was 15 minutes to submission! I jumped out of bed and immediately dialed Vansh's phone. He used certain words which probably won't be appropriate to write here (but you can probably guess they weren't pleasant). The thing was that as I had created the team, I was the only one who had the option to finally submit the project. After creating a hurried demo, we quickly uploaded our project with its description.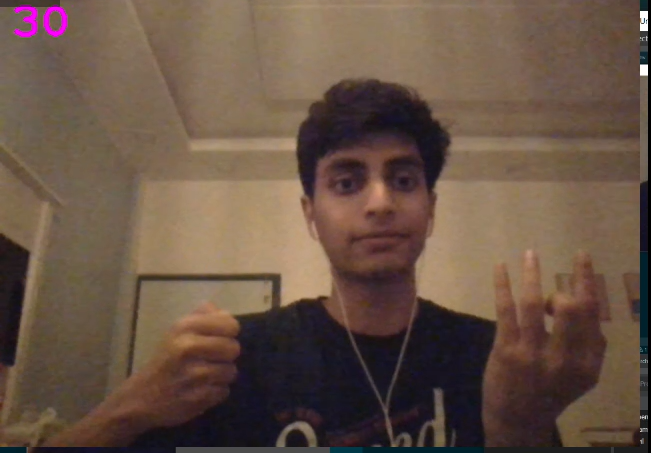 Finale
A day goes by, and I am chilling in Rishikesh. Vansh is travelling to Indore, and we are all eager for the results. I leave for home the next day and both of us are travelling. I get a call, "Hi, my name is Somesh Solanki from SDSLabs", I gasp eagerly waiting for his next words… "Congratulations you have been selected for the next round of Syntax Error, you will have to present your project to our judges on a virtual meet in the next 2 hours". I am overjoyed! But then it suddenly dawns upon me, that both of us are travelling and no one has a stable internet connection. What to do now???
Amidst this emotional roller coaster, my sister mentions that IIT Roorkee is on the way back home. Before she could even finish her sentence, I call Solanki and ask if I can present the project offline. Next thing I know I am entering IIT Roorkee with a visitor pass (pretending to be Solanki's younger cousin). This is my first time entering the campus (none of the first yearites had been called to campus yet). I rush to the Student Activity Centre and locate SDSLabs. I find Raikou (Pragyansh) over there and he helps me set up my computer. I finally present my idea to the judges. It was finally over. We had somehow managed to create and present our project in this chaos. Syntax Error will definitely be one of my favourite core memories from IIT Roorkee. We made a cool functioning project, made amazing friends and, most importantly, had a lot of fun!
P.S. Cyberboy now goes by the name hashkat and does not like to be called by his former alias.